Blogland is all about inspiring each other. Right?
Carol at The Answer is Chocolate had been kicking around the idea of a weekly blog feature. One thing lead to another and we decided to both do BFF. We will feature blogs that we come across and love.

This will be week #1!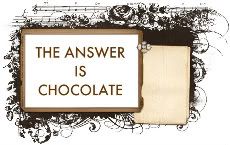 Carol does all kinds of cool stuff at The Answer is Chocolate. She even brings up chocolate now and then! Here are a few of her things that caught my eye......

A wreath with a coffee filter center. I have been thinking of doing my own coffee filter wreath,
this
gets my wheels turning.
She does cool things with
copper and a pencil torch
. I have never touched a pencil torch but anything with fire is a plus!
Love this tag.
This is one of my favorites. A
wreath
from the pages of a book and bottle caps.
She hosts an open house link party once a month so you can share your ideas.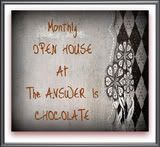 If you would like to be featured and pick up this fantastical button, give me a shout.