The blog Crazy Daisy caught my eye with some recipes that are right up my alley. After cruising Through Jasey's blog I discovered some pretty sweet projects as well.

Cinnamon Maple Cream Syrup
sounds so tasty.
Look at this
Butterfly Wreath
! Go visit for step by step instructions.
She's after my heart with this recipe for
Holy Cow Cake
. This is on my must try list.
Sweet teacher gift idea. She used this one at the end of the year but any time would be a perfect time to tell your child's teacher thank you.
I couldn't resist this one last sweet.
Caramel Chex
.
Go give Jasey at
Crazy Daisy
some love and pick up some sweet ideas while you are there.
Also look for Jasey to begin hosting her weekly link party called Tuesday Tastes, where you can link up your best recipes.
Go see who my BFF #1, Carol, is featuring this week.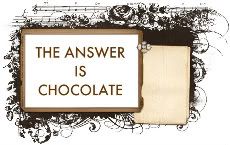 Last but not least.........
If you would like to be featured on BFF and pick up one of these dandy buttons, give me a shout.